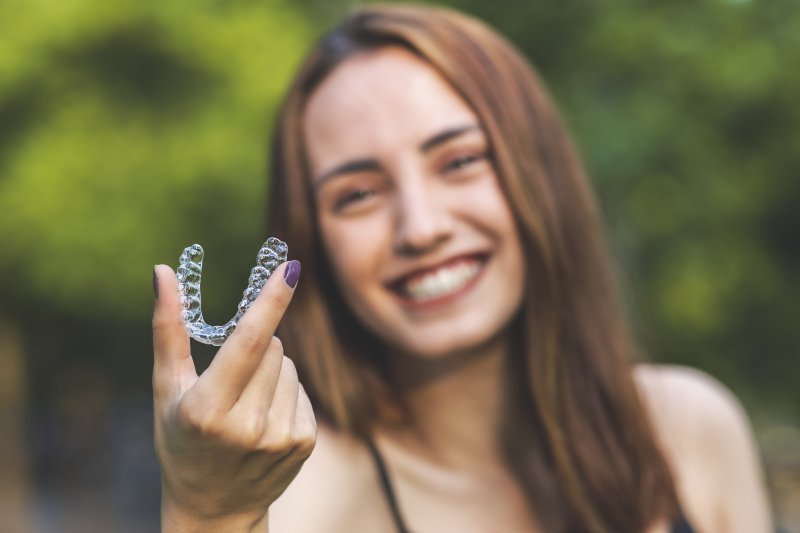 Learning you don't have to rely on traditional braces to straighten your teeth can be a welcomed relief, especially if you are self-conscious. The thought of wearing a mouth full of metal may cause you to run and hide but fortunately, with Invisalign in Manchester, you can prepare for treatment that offers discreetness, flexibility, and faster results. In this article, you can discover more about the benefits that come with clear aligners and what you can expect while on your journey to better oral health.
You're Free to Eat What You Want
Unlike traditional braces that can make it difficult to enjoy your favorite foods, you can forget sticking to the softer items on the menu and instead, embrace whatever sounds good at the time. Because you're required to remove your trays before eating and drinking, you have the flexibility of eating all types of foods. From hard and crunchy to soft and chewy, your Invisalign will never be affected simply because it won't be in your mouth. While you should be mindful of foods that can damage your teeth (i.e., those with too much sugar or those that are too hard), you can eat with greater ease while straightening your smile with Invisalign.
You'll Feel More Confident
Although braces are designed to help you regain a sense of self-confidence by eliminating gaps, straightening crooked teeth, or realigning an overbite, it can still be difficult socializing when you're wearing a mouth full of metal. One of the great aspects of Invisalign is its transparency and ability to remain virtually invisible to others. Even while talking amongst friends and family, you can be wearing your aligners without anyone knowing. This will not only help you to feel more comfortable, but you'll also exude greater confidence.
You'll Experience Less Irritation
Traditional braces are known for being uncomfortable and causing irritation to the soft tissues of the mouth. Because metal brackets are raised and can rub against your lips, gums, cheeks, and tongue, it can cause sores to develop, causing additional discomfort on top of the forced pressure applied by the wire to shift your teeth. While Invisalign can cause some minor soreness each time you switch to a new tray, it should only be temporary and should never irritate your mouth. Your trays are custom-made to your smile, and because they fit snugly against your teeth, your aligners should feel smooth against your soft tissues.
You're Free to Be Yourself
Far too often, kids, teens, and adults with metal braces feel as if they must hide their appearance or avoid social gatherings because of the embarrassment. However, with Invisalign, you can embrace your appearance even while you're working toward a straighter, healthier, more aesthetically pleasing smile. While others may not notice your braces, you can feel comfortable knowing you're well on your way to achieving better oral health. When you feel good about the choices you're making and the steps you're taking to improve your smile and overall wellbeing, you'll be freer to be yourself when surrounded by others.
As you discuss your options with a dentist in Manchester, make sure to consider the outstanding benefits provided by Invisalign.
About the Author
Dr. Mohammad Golparvar is a trusted dentist in New Hampshire who provides exceptional dental care to residents living in and around Manchester. When faced with crooked teeth or a misaligned bite, he and his team at Webster Dental Associates are pleased to provide Invisalign clear aligners. Offering a subtle and flexible alternative to traditional braces, patients can feel more comfortable and confident throughout treatment and enjoy faster results that lend a healthy, beautiful smile. If you are interested in taking the next step toward optimal oral health, contact us at (603) 669-4252.