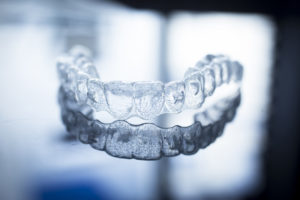 Do you dream of having a straight smile but aren't willing to sacrifice your appearance by wearing traditional metal braces? Invisalign in Manchester may be the perfect solution for you! Invisalign clear braces can subtly and quickly straighten teeth. But how does the Invisalign process actually work? Keep reading below for a step-by-step breakdown. 
Step One: Consultation
Invisalign can correct a wide range of orthodontic issues, including gapped teeth, overcrowding, and more. However, severely misaligned teeth may require traditional orthodontic treatment instead of clear braces. For this reason, the first step in the Invisalign treatment process is an initial consultation with a dentist in Manchester. During this visit, your dentist will carefully examine your smile to determine if you are a good candidate for Invisalign. 
Step Two: Impressions
If your dentist determines that you can in fact benefit from Invisalign, he or she will next take impressions of your teeth. This step may occur on the same day as your consultation or during a separate appointment. Dental impressions can be captured digitally. Your dentist will send the impressions to the Invisalign laboratory where your custom trays will be made. 
Step Three: Getting Your Clear Aligners
Once your Invisalign aligners are ready — typically just a few weeks after impressions are taken — you will return to your dentist's office. They will place your first set of alignment trays and make sure they fit comfortably. You will wear each set of aligners for about two weeks at a time before moving on to the next one. Before leaving, your dentist may also give you tips on how to care for your new aligners.
Step Four: Progress Appointments 
Throughout the process of wearing Invisalign, you will visit your dentist periodically for progress appointments. These visits, which are typically short, allow your dentist to check in on your progress, make any necessary adjustments, and give you your next set of aligners.  
Step Five: Final Refinements
At the end of your Invisalign treatment, your dentist will evaluate the results by examining your straightened teeth. In some cases, patients need some final adjustments, which may require new bite impressions to create one or more additional sets of aligners. 
Step Six: Wearing Retainers
Once your teeth are aligned properly, you are officially done with Invisalign treatment! To keep your teeth in their new, straight positions, you will need to wear retainers. Just like Invisalign aligners, your retainers will likely be made from clear plastic. While you may have to wear your retainers all day and night at first, over time, you can transition to only wearing them at night. 
Now that you know a bit more about the Invisalign process, you can make a more informed decision about how to straighten your smile. If you have any remaining questions, don't hesitate to contact your dentist in Manchester!
About the Author
Dr. Mohammad Golparvar provides a full range of dental services, including modern orthodontic care, at Webster Dental Associates in Manchester, NH. The proud Boston University alumnus enjoys helping patients achieve straighter smiles with Invisalign clear braces. To learn more about Invisalign, visit the Webster Dental Associates website or call (603) 669-4252.