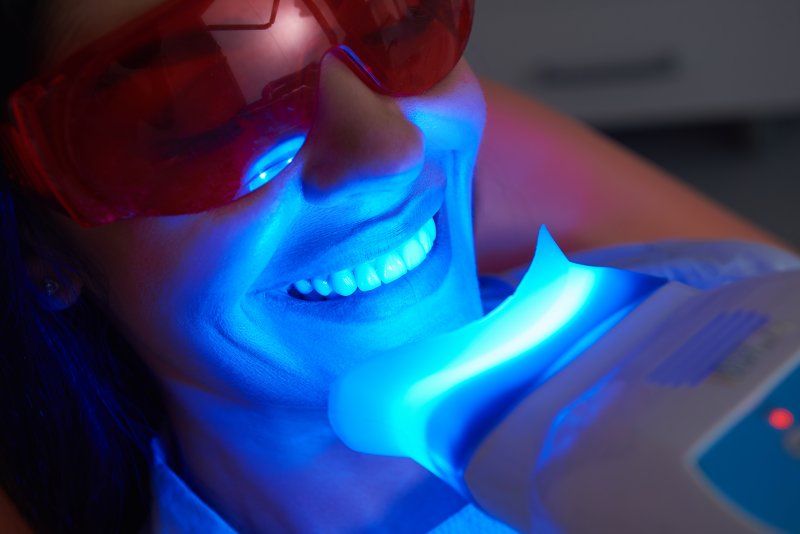 Is your once-white smile beginning to look dull and discolored? You're not alone. In fact, a recent survey discovered that roughly 80% of Americans want whiter teeth. While your first reaction may be to pick up a whitening kit from your local drugstore, it's important to know that professional teeth whitening in Manchester beats store-bought alternatives every time. Keep reading to learn why!
#1. Powerful Whitening Ingredients
Simply put, over-the-counter whitening kits use diluted brightening agents. In fact, many of these products have as little as 10% peroxide! On the other hand, in-office and take-home treatments from your dentist are much stronger. Consequently, you'll enjoy effective, safe ingredients and reliable, beautiful results.
#2. Personalized Treatment Plans
Another drawback of store-bought whitening products is that they are a one-size-fits-all solution. They don't take into account important factors, like the cause of your discoloration, the unique position/shape of your teeth, and any existing restorations you have. Alternatively, whitening treatments from your dentist are 100% personalized to each and every patient.
#3. Decreased Tooth Sensitivity
A common side effect of teeth whitening treatments is tooth sensitivity. To prevent this from happening, your cosmetic dentist will use safe brighteners and customized applicators to transform your smile while minimizing your chances of experiencing unpleasant side effects. However, if you use an over-the-counter product, you'll have nowhere to turn if any complications arise.
#4. ADA-Approved
To ensure products are safe for the public to use, the American Dental Association conducts rigorous tests. While the whitening ingredients used by your dentist have been approved as reliable, effective, and safe to use, the same cannot be said for many over-the-counter products. So, if you're thinking of using something without the ADA Seal of Approval, proceed with caution.
If dental discoloration has got you down, don't waste your time and money experimenting with store-bought whitening kits. Instead, get the beautiful results you deserve with an in-office or take-home whitening treatment with your cosmetic dentist!
About the Author
Dr. Mohammad Golparvar's journey to becoming a top-rated cosmetic dentist began after earning his dental doctorate at the Boston University School of Dental Medicine (BUSDM). Over the last two decades, he has helped countless patients achieve their smile goals with a wide range of services, including in-office and take-home whitening treatments. So, if you'd like to take the next step toward a brighter, whiter smile, get in touch with us via website or by phone at 603-669-4252.