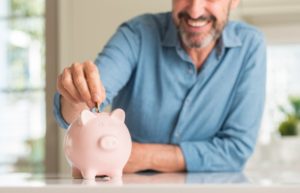 You pay your dental insurance premiums every month and vaguely understand that it's supposed to make your dental care more affordable. But insurance is an investment, and you might not be making the most of yours. Many people are confused by how dental insurance works, so they end up avoiding or overpaying for the treatments they need. Fortunately, being aware of a few basic concepts and terms can save you a great deal of money on your dental care. Here are five simple tips to maximize dental insurance benefits in Manchester.
1. Remember the 100-80-50 Rule
Of course, dental insurance policies can vary greatly. However, most of them follow a similar format in terms of which type of care receives which level of coverage:
Preventive care (cleanings, exams, X-rays) is usually covered at 90 to 100 percent.
Basic treatments (cavity fillings, gum disease therapy) are typically covered at 70 to 80 percent.
Major procedures (dentures, root canals) primarily qualify for coverage of up to 40 to 50 percent.
2. Request a Pre-Determination of Benefits
If you need a procedure that goes beyond a routine checkup and cleaning, ask your dentist for a pre-determination of benefits first. They'll send an estimated treatment cost to your insurance provider, who will return it with a statement of how much they'll cover. This way, there should be no unpleasant surprises when it comes time to pay your dental bill.
3. Learn the Expenses You're Responsible For
Even with insurance, you're responsible for a few out-of-pocket costs, including:
Premium – A monthly, quarterly, or yearly fee that keeps your insurance plan active.
Deductible – The amount you need to pay in a given year before your insurance provider begins covering care under the 100-80-50 structure.
Copay – The small, fixed amount that you pay your dentist every time you check in for an appointment.
4. Don't Squander Your Annual Maximum
After you've met your deductible, your insurance company starts paying for a portion of your treatments based on their specific coverage rules. Most plans limit the amount of coverage they'll provide each year. This is called your annual maximum.
When a new year begins, your deducible will reset, and any unused coverage in your annual maximum will disappear. To prevent the benefits you've paid for from going to waste, get the treatments you need before the end of the year. After all, you've likely already met your deductible, so you're eligible for as much coverage as your plan will provide.
5. Keep Up with Your Six-Month Dental Checkups
The overwhelming majority of dental insurance plans fully cover the cost of two checkups and cleanings per year. These quick and affordable visits are the easiest way to minimize your dental care costs. Your dentist can detect warning signs of small issues and address them early on, before they require more expensive procedures that don't qualify for as much insurance coverage.
When you maximize your dental insurance benefits in Manchester, you can save a great deal of money in the long run. To learn more about making the most of your coverage, call your dentist today!
About the Author
Dr. Mohammad Golparvar has nearly two full decades of experience as a dentist and has loved every minute of it. His team at Webster Dental Associates in Manchester, NH welcomes and maximizes virtually all dental insurance plans to help patients save on their care. He's even in-network with Delta, Delta Premier, and some plans from BlueCross BlueShield. If you're ready to start saving, then contact Dr. Golparvar at 603-669-4252.