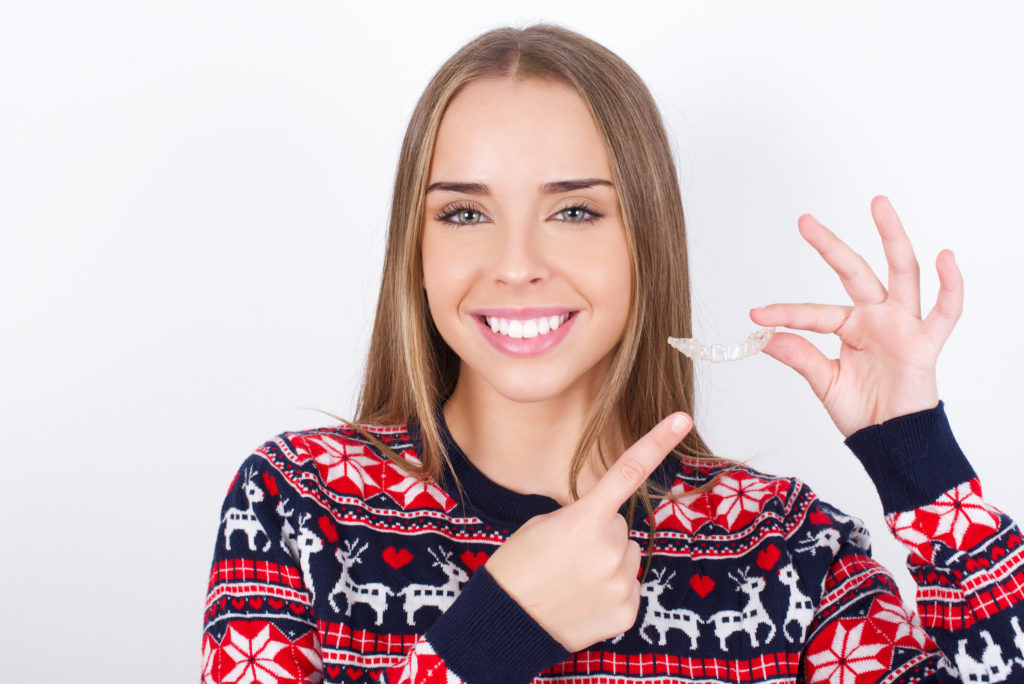 Whether you're venturing away from home this holiday season or cozying up on the couch, staying on track with your Invisalign treatment plan is imperative to keep your smile on the right track. With all the hustle and bustle, this can prove easier said than done. So, how can you make sure your Invisalign progress continues its upward momentum? Read on to learn four tips to being successful with your Invisalign in Manchester during the holidays.
Tip #1: Remove Your Aligners While You Eat and Drink
When consuming anything other than plain water, make sure to remove your aligners. This will prevent staining or damaging them. If you wear your Invisalign while you eat or drink hot food or beverages, this can also warp the plastic and make your aligners fit incorrectly. Remember to remove your aligners before consuming anything to keep them in good condition and avoid prolonging your treatment.
Tip #2: Brush and Floss
The holidays involve a lot of eating, which means bacteria have numerous opportunities to attack your enamel. Protect your teeth by brushing and flossing between meals. This will remove foods stuck between your teeth and eliminate harmful oral bacteria. It will also prevent these things from transferring to your aligners and staining them. If you're traveling by plane and grab a bite to eat while waiting on your flight, stop by the bathroom and use a dental travel kit to clean your teeth before putting your aligners back on.
Tip #3: Wear Your Invisalign
The busyness of the holidays can make it difficult to remember to put your Invisalign back on after meals. Even so, making a point of keeping up with your treatment plan will keep things on track and prevent the need for backtracking. Your aligners need to be worn for 20-22 hours per day to be effective, so protect your investment by keeping up wearing them the recommended amount.
Tip #4: Keep Your Invisalign Case Nearby
When preparing to dive into a holiday feast, it may be tempting to place your aligners on a napkin and set them aside. Since this could lead to you accidentally throwing away your aligners and needing to have new ones made, it's better to take the time to store them in a carrying case. This will ensure that your aligners are somewhere safe and prevent any treatment delays.
The holidays are hectic, but that's no excuse for letting your Invisalign treatment progress get off track. With the above tips, you can keep moving forward with your aligners and enjoy the holiday season to the fullest!
About the Author
Worried about staying on track with your Invisalign during the holiday season? Webster Dental Associates can help. Dr. Mohammad Golparvar and his talented team of oral health experts aim to help you achieve the results you desire and keep up with your treatment plan. They can offer guidance and, if your treatment does get off track, make adjustments where necessary. Are you ready to schedule an appointment or have more questions about Invisalign in Manchester and how to stay on track during the holidays? Call Webster Dental Associates at (603) 669-4252 or visit their website to learn more.