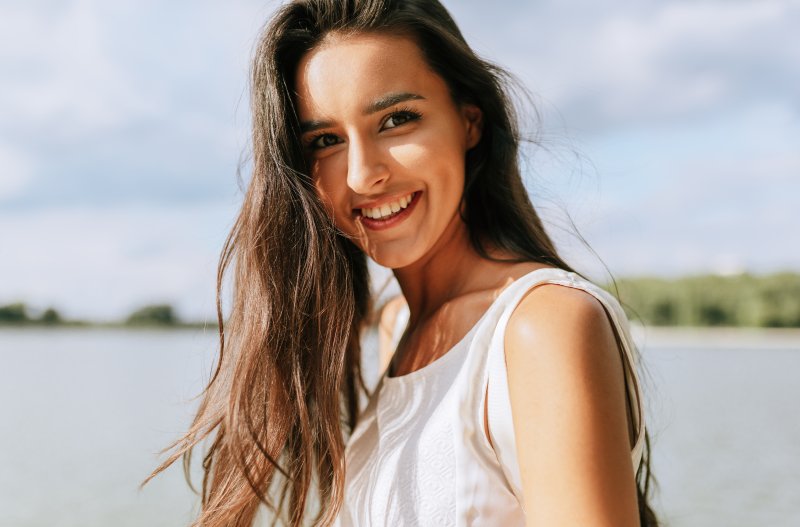 Summertime is right around the corner! If you're planning a family vacation, visiting a dentist may be the last thing on your mind. Even though you're excited about all the adventures to be had, it's incredibly important that you schedule a routine checkup or cleaning for the entire family before embarking on your journey. That way, you can ensure there are no unwanted surprises during your travels. Read on to learn more about the advantages of seeing your dentist before summer vacation.
More Time to Start Extensive Procedures
Any type of dental work or procedure that requires multiple visits to the dentist's office should ideally be started during summer. For example, if you were to ask an orthodontist when the best time to start orthodontic treatment is, they'd almost always say summer! It's the perfect opportunity for children and adults to adjust to major oral changes (like braces) before getting busy during the school year.
Additional Recovery Time
More invasive procedures like root canal therapy and tooth extractions require a bit of recovery time. If your child needs to undergo major dental work, summer break is an excellent opportunity to schedule those procedures. They'll have plenty of time to rest, recover, and heal properly!
Keep Your Smile Safe
Ice cream, sweet drinks, and popsicles are synonymous with the summer months. Although they're all tasty snacks, overindulging can be detrimental to your oral health, causing issues like decay and gum disease. Luckily, a visit to the dentist can provide the preventive care needed for a healthy smile. Children may receive fluoride treatments or dental sealants to protect their pearly whites against decay and cavities. Meanwhile, adults can benefit from a professional cleaning, which can remove plaque and tartar buildup exacerbated by the increased summertime sugar intake.
Early Prep for School
At the beginning of the school year, you may need to show proof of physical and dental checkups. For that reason, many dental offices experience a back-to-school rush towards the end of summer. Luckily, you can avoid the chaos by scheduling an exam and cleaning earlier in the season. Best of all, your children won't have to worry about toothaches or growing cavities throughout the school year.
Lower Risk of Dental Emergencies
The last thing you want is a toothache to ruin your summer vacation. Even though not every dental emergency is preventable, a visit to your dentist can reveal developing oral health problems. With early intervention, you can spare yourself from needing emergency care during your break.
Don't forget to prioritize your pearly whites this sunny season. You should consider kicking off your summer break by visiting your dentist – your smile will thank you!
About the Practice
At Webster Dental Associates, we combine state-of-the-art technology with personalized dentistry to ensure you receive the high-quality care you deserve. Our skilled and friendly team will always go above and beyond to help you maintain a beautiful, healthy smile you'll be proud to show off. If you would like to schedule a checkup and cleaning before your summer vacation, don't hesitate to reach out. You can make an appointment via our website or call (603) 669-4252.